We have a intensive plan of action for choosing free-lance authors to participate in our companycustom essay servicesand taking advantage of our support there is a top quality make sure, exceptional creating price, secrecy and frequent customer support.
Conseils pour les tirages

Je souhaite proposer l'excellence de la prise de vue à vos murs, c'est pourquoi je travaille avec des laboratoires professionnels, qui ont la même exigence que moi et le soucis des détails.
Les frais de réalisation sur ce site sont à prix coutant.
Nous pouvons étudier les process de tirage que vous désirez : selon vos goûts et vos budgets.
J'en profite pour rappeler ici que ce sont les frais de tirage et d'encadrement qui sont les plus couteux pour acquérir une de mes oeuvres.
L'accompagnement pour la réalisation des tirages est offert.

Je privilégie un des papiers d'art de la marque Hahnemühle
, aux fibres 100% coton, car il porte parfaitement les
 dégradés, la transparence de l'eau et la profondeur des noi
rs de mes images. Les encres d'impression sont des encres aux pigments, durables dans le temps.
Vous pouvez réaliser un tirage seul ou ajouter un contre collage.
2 process : Le dibond (une couche de résine entourée de 2 couches d'alu), et l'alu.
Ce sont des supports rigides qui ne gondolent pas.
Selon les formats, ils facilitent l'encadrement (papier tendu), ou permettent un accrochage direct au mur (attaches à ajouter).

Le contrecollage aluminium 2mm
Je le privilégie jusqu'au format 50 x 75 cm, car il offre une esthétique supplémentaire au dos de l'image (au delà de ce format l'épaisseur de 2mm ne suffit pas (risque de gondoler)

Le contrecollage dibond 3mm
  est plus épais pour les grands formats. Son dos est blanc.
Les attaches varient en fonction de vos souhaits et de vos finances (car l'alu est cher).
L'attache métal 7 x 7 mm est suffisante pour les petits formats et le chassis alu permet, au delà de sécuriser le poids des grands tirages, de décrocher le cadre du mur (assez esthétique)

Vous pouvez retrouver toutes ces informations sur le site en ligne Picto.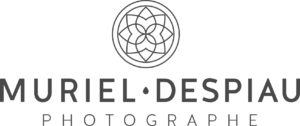 There exists a intensive strategy for picking freelance authors to participate in our teampaper writing helpand ultizing our guidance you will have a excellent ensure, exceptional writing price, secrecy and constant customer care.
Students often feel overwhelmed by their assignments and want somebody to help them write their essays. There are many online essay writing companies that will take care of every assignment. These companies will use the instructions you provide to write outstanding essays for an extremely affordable cost. The greatest benefit of this solution is that it is available via the internet. It is possible to select which writer you'd like to collaborate with. Based on past orders and experience, you can choose among their writers.
The website will write your essay for you and doesn't require the payment in advance. They will send you an essay after checking for errors and plagiarism. The completed essay is sent to you for your review. They also provide an unconditional money-back guarantee, which means you'll get a great deal. You won't need to submit the essay again, so you don't have any excuses for missing deadlines. And the best part? They're very inexpensive free online essay writer.
If you are planning to place an order, it is recommended that you contact the manager of the business and ask about the requirements. A manager will answer any questions you have and offer information on the terms and conditions of collaboration. The manager will inform you about the timeframes, qualifications, as well as the cost for the author. After you sign the contract, your essay file is sent to you. Then, you can pay the money into the account of the business. If you're satisfied about the paper an employee of the firm will call you.